Make a Weekend Getaway Feel Like Forever
Dreaming of a super long extended vacation? One that truly feels like you unplugged, grew some roots and tapped into early retirement? Yeah, us too. Unfortunately for many of us, gone are the days of 2-week vacations. We must sparse them out 1-2 days here and there. Strategically taking a half day Friday here or a PTO Monday there to maximize our glorious freebie weekends. So, when they're not being burned up by weddings, kids events, and obligatory social commitments occasionally they turn into what everybody needs. A long weekend getaway. Below are 7 tips on how to make a weekend getaway feel like an forever. In a good way, of course.
1. Let Go of Expectations Before the Weekend Starts
Sometimes we look so forward to getting away, that we forget to slow down once we get there. If you had dreams of pina coladas on the beach and it rains some might say the trip was ruined and head back to the hotel grouchy. Except that you'll miss the cozy café up the street that would have been perfect to browse through your trash magazine while sipping the locals cold brew and getting in some seriously great people watching time.
The five-star restaurant might turn out to totally suck, but you know what? The street food will always serve you something if your still hungry.
Let go, adjust and be open to something new. It always makes the most memorable moments, and you won't waste precious time thinking about what went wrong.
2. Don't Set an Alarm if You Don't Have To
Yes, it seems a bit obvious, but we all have our routines. Having a free morning and not being rushed to get ready can be exactly what the doctor ordered to escape the work week and turn a busy day of sightseeing into a long relaxed one.
My person and I often don't do breakfast when we're away. I always have a few snacks in the hotel room if I'm hungry and this helps slow me down in the morning. Sure, we miss out on some hot brunch spots but they're still open at lunch and a bloody mary can be served at any time of day.  
3. Have a Few Things Planned but Don't Be Afraid to Wing It
There are two types of travelers. The "Planners" and the "Wing Its". In my opinion you need to be a little of both for a weekend getaway. Sure, you want to have an idea of how to spend your time, but maybe the area you're staying in ends up feeling a little stale.
With the invention of Lyft and Uber, heading to another neighborhood and checking out some of the other local haunts is super easy and might end up being your favorite day. If you keep hearing about a popular spot that wasn't in the original research maybe throw another plan out the window.
It really is about being flexible. Having a few ideas up your sleeve when the trip feels aimless or just having something to look forward to is perfect, but also seeing where the day takes you can lead to some really great memories and make a short trip well worth it.
4. Don't Be Afraid to Strike Up a Conversation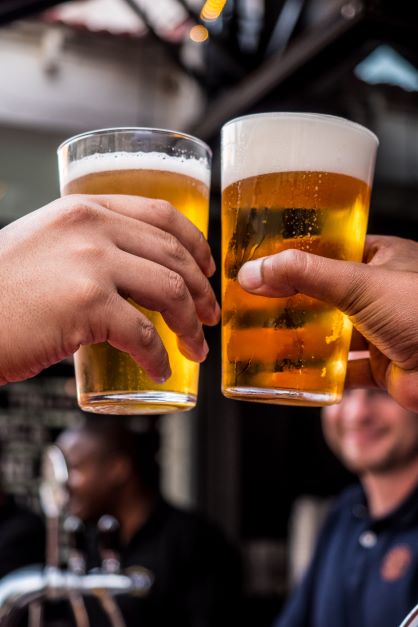 Depending on who you're traveling with and your own comfort zone, this one can be a challenge. I guarantee though, that if you try this one, even a little, it reaps the rewards ten fold.
Justin is on the shy side, but for some reason when we are away from home, he turns into this charming extrovert that makes everyone comfortable. I'm naturally chatty so it works well. We chat with strangers and locals. We get some great recommendations on restaurants and it's really nice to just connect with people in an age where that seems to be slipping.
Even when you're traveling solo, it can be nice to chat with someone as a break from your own thoughts. I find that complimenting people is a nice ice breaker if you're unsure how to start. I also opt to sit at the bar a lot of times in restaurants if I'm dining solo. Most times others that are sitting at the bar are alone as well. A good hour of random great conversation can feel like a lifetime for the soul.
5. Take a Day Off After You Return
This one can be tricky to swing, but if possible, take the day off after you return to decompress. Maybe it means coming home on a red eye or leaving a little earlier than expected but having a day at home to reset can make a quick getaway feel like a full-on vacation. All this fun stuff happened in the last 72 hours and you still have time to go to the grocery store and wash a few loads for the new week. Even some couch time and catching up on your shows can be phenomenal after a whirlwind packed trip. You'll feel fulfilled by fun and rested for you return to work. I can't suggest this enough if you want the most out of your weekend.
6. Maybe Stay if For the Night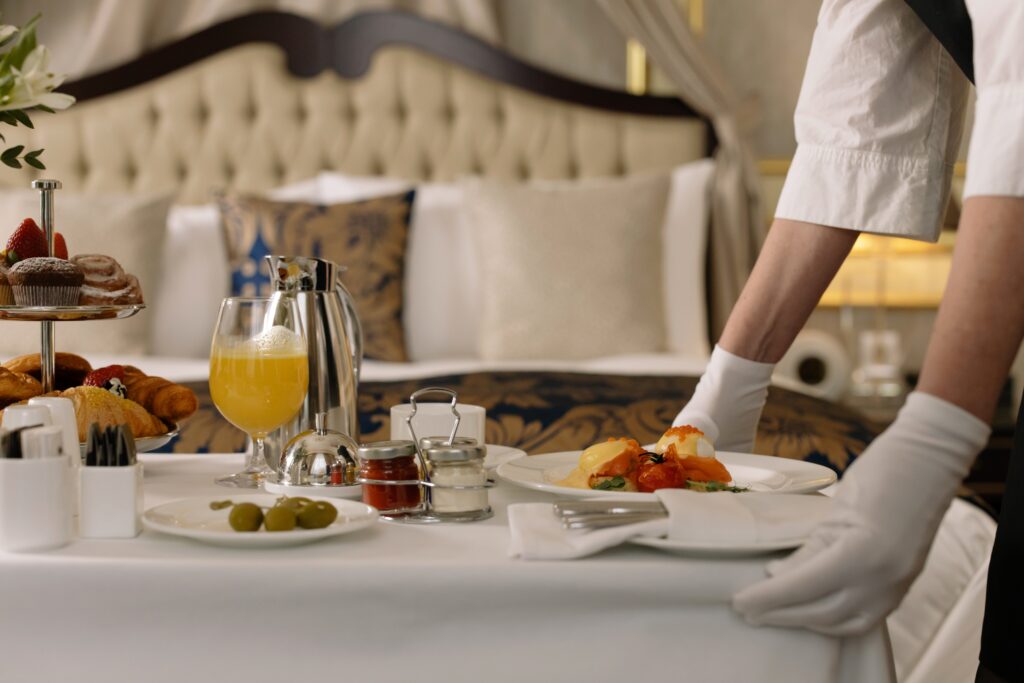 I know it seems crazy to travel all the way to a destination spot just to stay in and watch some bad television and turn in early, but sometimes it does a body good. Especially for parents getting away for a weekend it can feel like a dream come true. Let's call it "room service and chill". Order some Door Dash and watch some trash tv you normally wouldn't. We've all had action packed weekends and when you get home you barely remember the tornado of traveling and sightseeing.
Maybe you take it easy the first night you arrive or turn in early before you leave in the morning. The weekend won't be as fun if you're tired the whole time. Whatever you want to do is ok. There are no rules that say you have to go full throttle the whole time to make the stay worth it. What makes it worth it is feeling like you got the break you so very well deserve. Whatever that looks like to you, do it. Again, there are no rules!
And last but not least…..
7. Leave the Phone On Airplane Mode
Of course, make sure to take a few fun pics to share with all your friends to make them jealous but don't forget to unplug as well. Tuck the phone away, look up and just take in what's around you for a sec. Tap into your old love of people watching (or is that just me?). Some comfortable silence with yourself or your partner can be incredibly calming. You don't have to have something to talk about, just enjoy the break from life. Order the weirdest looking cocktail on the menu and sip it slowly. Give yourself some credit for taking a break and when you get the urge to check social media just sit on your hands and order another round. It'll give another meaning to the term Happy Hour.
So there you have it. 7 ways on how to turn a quick weekend getaway into full on vacation mode.  If you have a favorite that you'd like to share please leave it in the comments section below. I'd love to hear what works for you.
Also check out my How to Get Over the Post Vacation Blues for when you return and don't know what to do with yourself